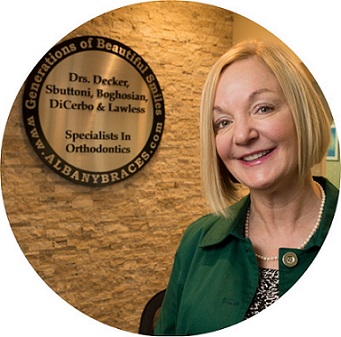 Choosing an orthodontic practice to trust with the beauty of your smile or your child's smile is an important decision.
Orthodontic treatment can be a significant commitment, so you'll want to make sure you and your child are comfortable with the doctor and staff.
Do they have a pleasant chairside manner? Do you feel like they're really paying attention to your concerns? Is the staff friendly and helpful?
Your orthodontic experience is something you'll remember for the rest of your life, so make sure it's something to smile about.
Selecting an orthodontist may seem like a daunting task for someone who has never been through it, so it's a great idea to ask for a recommendation from someone who has. Whether it's a friend, co-worker, or family member, they'll probably be more than happy to share their first-hand experience. Your general dentist is also a great resource to get a recommendation.
Consider education and experience
Once you have a list of a few orthodontists, do a little research. Find out about their educational background, where they went to school, and what kinds of continuing education or specialty training they've had. Is the Orthodontist Board Certified and what does that mean? Before you set up a consultation with an orthodontist, make sure he or she is a licensed member of the American Association of Orthodontists. This ensures that they remain up-to-date on the newest and most effective clinical procedures.
Ask questions
During your consultation, don't be afraid to ask questions. After all, that's why you're there! It's important for you to understand what type of orthodontic issues you have and the most effective ways to treat them. The more informed you are about your own dental health, the better decisions you will be able to make.

A few things to consider


Is the office located near your home or work to make appointments
as convenient as possible?
We have four conveniently located offices to serve your needs in Albany, Delmar, Latham, East Greenbush and Clifton Park.

What types of insurance does the office work with and what kind of financing do they offer?
We offer several monthly payment options with no interest or finance charges. In some instance there could be no down payment or a low down payment. We accept insurance benefits whenever possible.
Do the orthodontist and staff seem interested in making your experience personalized or do you feel like "just a number?
Our patients are so much more; they are our family, friends, and neighbors. For generations we have cared for people around the Capital Region, creating beautiful smiles, healthy teeth, improved self confidence and self-esteem.