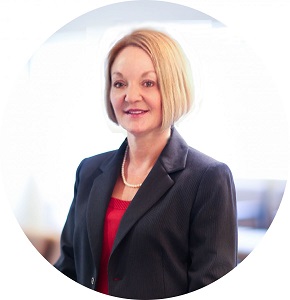 This has been an extremely rewarding career, and I cannot imagine having picked another looking back on the last 25 years of practice. It has given me the opportunity to make a positive contribution to the well-being of others while having fun doing something I really enjoy.
As a mother of three children — one who has special needs — it is particularly gratifying for me to help other families in similar circumstances. There are often unique challenges for people with special needs that can limit access to care, so it is very important to me to provide treatment and achieve excellent results that will improve their quality of life.
I believe everyone deserves the confidence and improved quality of life that comes with a healthy and beautiful smile. It is truly an honor to be a part of that transformation.
Education and Continuing Education
Bachelor of Science – St. Lawrence University, 1984
Doctor of Dental Surgery – Columbia University School of Dental and Oral Surgery, 1988
General practice residency – St. Clare's Hospital, 1989
Masters of Arts Degree – Columbia University,1992
Orthodontic specialty certificate - Columbia University,1992
We all take pride in staying up to date on the latest advances in the specialty of orthodontics. Personally, I am a member of a local Invisalign® study group, and an online Incognito™ study group. I also routinely attend AAO/NESO meetings. In addition to my own continuing education, I contribute to the education of others as an attending orthodontist at the local dental residency program at St. Peter's Hospital.
Professional Memberships
Diplomate, American Board of Orthodontics
American Association of Orthodontists
American Dental Association
New York State Dental Association
Outside the Office
I grew up in Schenectady and have lived in Delmar for the last 21 years. My husband Steven and I have been blessed with three wonderful children. Carrie is an attorney, Lauren is currently attending NYU Tisch School of the Arts, and Christopher is a junior in high school. Weber is our yellow lab who always brings a smile to my face no matter how hard my day is going!
When I'm not doing all the things that working moms do on their "days off," you may find me riding a bike, taking a long walk or a Pilates class, or having fun trying out new recipes in the kitchen, since I am a bit of a foodie!
I am also involved in supporting both local and national programs for children with autism, and the local Best Buddies program, which facilitates lifelong friendships between people with developmental disabilities and their non-disabled peers.